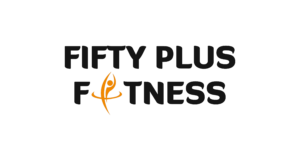 Aging is a universal phenomenon that affects everyone no matter ethnic background, social class, or gender.  We will all experience at some point later in life a change in our physical body, cognitive abilities, and energy levels due to advancing age.
However, we can make a choice in how accelerated the aging process takes place or to undergo significantly less pronounced changes over time.
Most mainstream doctors' recommendations in a 5-minute consultation to treat various health conditions is to prescribe drug medications and say, "it's just part of the aging process.  This is the best we can do."
In my opinion, this is one of the biggest fears a person can have in their life:
a loss of independence and self-reliance (think assisted living center).
But it doesn't have to be this way.
Exercise can make the difference in living well and extending life.
Research continues to demonstrate that participation in a regular exercise program can improve a person's functional capacity in the areas of muscular strength, cardiovascular endurance, flexibility, power, balance, and coordination.  This means you will be able to adopt a more active lifestyle and do the things you love in life better, such as:
Travel
Play with grandchildren
Go out with friends
Golf, swim, hike, bike, play tennis, etc.
Dance
Volunteer
Gardening
Walk the dog
Cook
Go anywhere you want independently
And much more . . .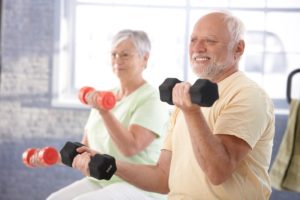 Furthermore, the medical literature supports the following health benefits of exercise participation for mature adults:
Lowers risk of bone loss, osteoporosis, and arthritis
Lowers high blood pressure
Lowers risk of heart disease, obesity, diabetes, cancer, and other diseases
Lowers risk of falls and accidents
Improves muscle preservation
Improves sleep
Improves mood and disposition
Improves sexual functioning
And much more . . .
And finally, in my opinion, participation in an ongoing exercise program with like-minded people enhances socialization.  This is a big factor because we all need human connection and friendships.  This will soon be a part of your life you look forward to.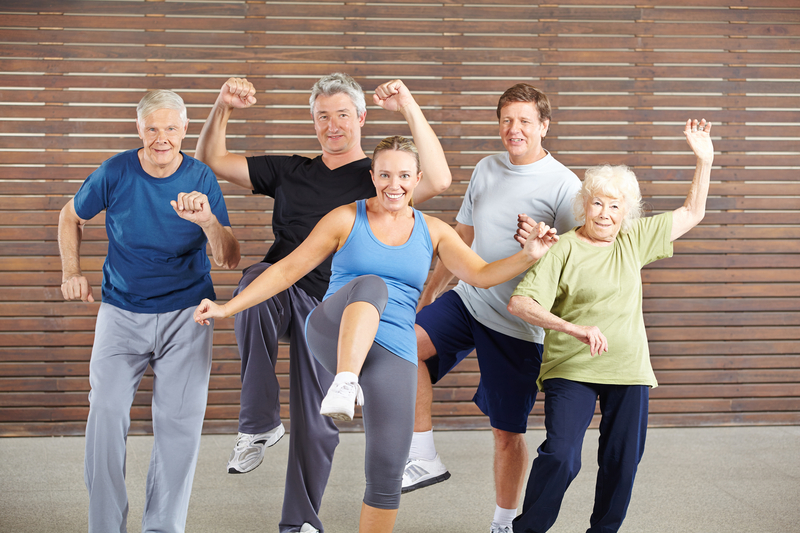 My new class Fifty Plus Fitness addresses all of the above mentioned benefits and has the ultimate purpose of enhancing your quality of life.
You will be able to enjoy an hour of full body movement blending aerobic activity, strength training, flexibility, balance training, and core conditioning. Multiple movement options will be advised for varying fitness levels.
It will be held Mondays and Wednesdays 12:00 noon – 1:00 p.m. at my fitness studio Cida Fitness.
Make plans to attend and make a decision to take charge of your health and fitness.
Enjoy life!
Stay Strong!
Cida