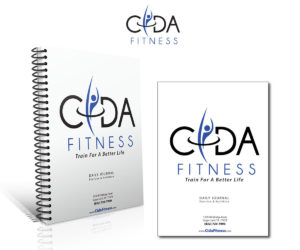 We are committed to getting the best results possible from your training program. We truly feel that keeping a record of your workouts will guarantee your success in our programs. It is of the utmost importance that you track your weights, sets and reps of each workout so that you can continually make progress.
Tracking your programs will also allow you and us to go back and see what worked the best for you and what did not work well. Tracking results and your progress allows you to utilize the best possible mix of exercises, sets, reps and weight to keep you moving in the right direction.
We worked very hard to make this training journal easy to use. All you have to do is simply fill in the correct numbers and exercises and chart your progress. We are giving you a place to write your goals, track your progress, and watch yourself succeed.
If you come into the gym and continually repeat exactly what you have done before you are not making progress! To make progress you have to lift more weight, do more reps, take less rest, or do more work in less time. If you strictly monitor your progress with this journal we strongly believe that you will see results in 30 days or less.
Click below and download your Official Cida Fitness Training Journal.  It's free!
Download Your Official Cida Fitness Training Journal